WELCOME TO THE 6TH ANNUAL:
The Rotary Club of Oyster Point will be hosting its
6th Annual Oyster Bash:
OCTOBER 12, 2018
@
700 Thimble Shoals Blvd. - Newport News

6:30 - 10:30 P.M.
Tickets: $50.00 in advance / $60 at the door
VIP Hour: 5:30 - 6:30 an extra hour of fun with a few surprises for an additional $10.00
This years event will feature delicious Oysters prepared On the Half Shell, Roasted, Steamed, and Fried by:

Other delicacies included by local vendors, keep watch here for announcements of additions.
Last year the Oyster Bash featured Crab Shack's Famous Brunswick Stew, Smoke's Pulled Pork BBQ with all the fixins, Specialty Oyster Dishes by Circa, CrabTown, and the James River Country Club!
Tradition Brewery will be serving up a selection of Craft Beers, there will also be your favorite wines available!
***THIS YEAR'S ENTERTAINMENT***
From Asheville N.C. this band will put on a great show!
Check them out:
https://jahmanbrahman.bandcamp.com
Again this year the Rotary Club of Oyster Point primary beneficiary of the Oyster Bash is: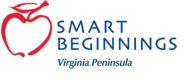 Please join us to ensure our success to support this wonderful organization and allow us to continue our dedication to give back to the local community, as well as regional and international projects.